July Update
22/07/21 18:44 Filed in:
Report
It's been less than a year since we started shipping the Volla Phone to backers of our crowd funding campaign. So we're especially excited that pre-sales have begun for the Volla Phone X, which we unveiled at Volla Community Days. In addition, we were able to deliver the big Volla OS 10 update and for Ubuntu Touch there is also another new version with improvements.
Projects from the community: The Volla Community Days
Over 200 users, developers and partners attended this year's Volla Community Days 2021 with 16 presentations and demonstrations. Up to 50 simultaneous attendees followed our event via live broadcast and discussed on Telegram about additional operating systems for the Volla Phone, Android apps running on Ubuntu Touch and the new Volla Phone X. 2 developers can look forward to our new smartphone for their results in our hackathon. We thank everyone who contributed to the success of the event. We have published a
report in our blog
. The
presentations can be found as download
and
recordings on Youtube
.
For extreme conditions: The Volla Phone X
The new product covers security requirements twice, through a secure operating system without dependence on a cloud and through particularly robust hardware. The Volla Phone X is protected against splash water and dust according to the IP68 standard. The solid construction with a metal frame reinforced two-component TPU injection molded case and a Corning Gorilla 3 glass, the smartphone is also appreciated against made shocks.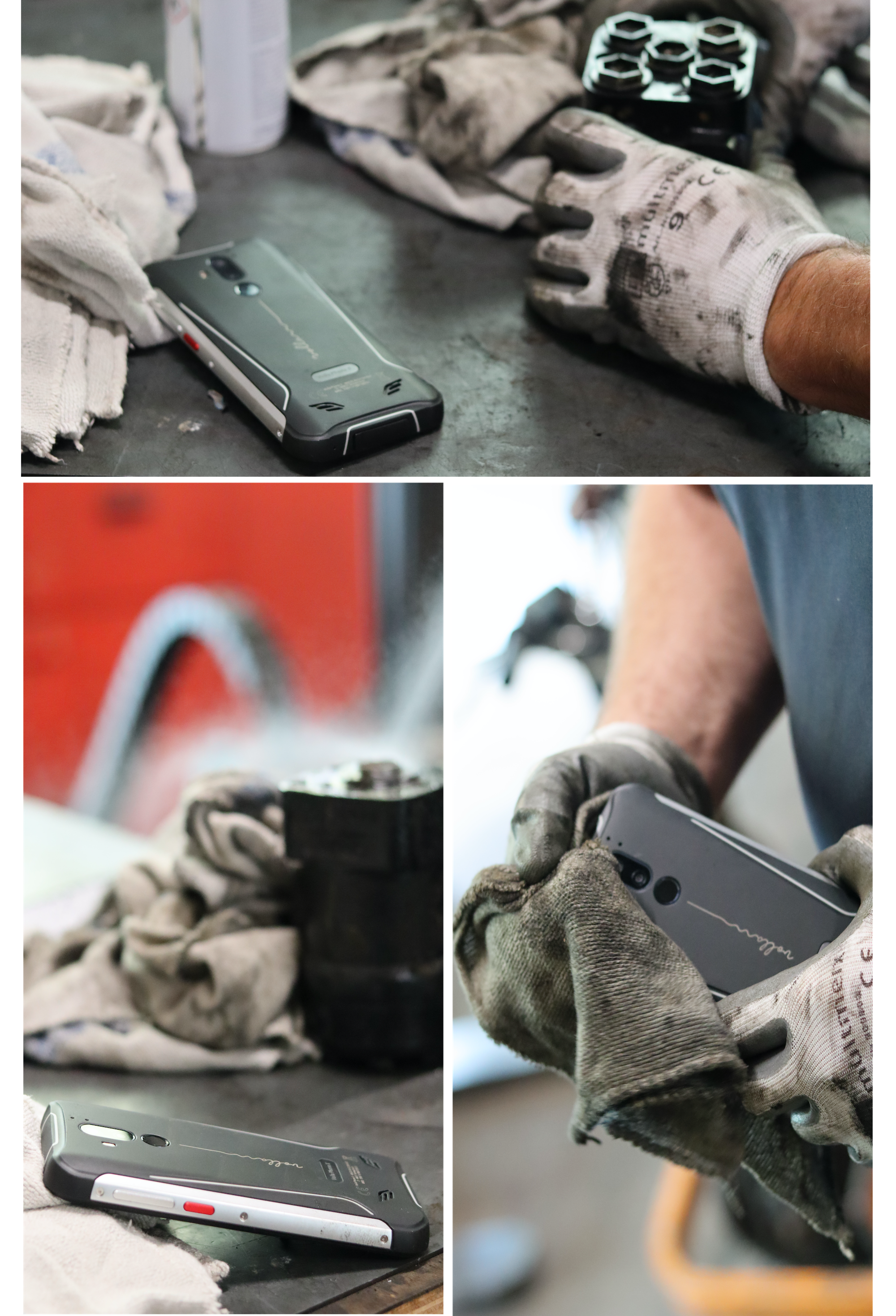 Together with the monster battery with a power of 6200 mAh, the Volla Phone X is ideal for sports and outdoor activities, as well as in the professional environment, in production, on a construction site, in the craft or rescue services.
Despite the robust hardware, the Volla Phone X looks elegant with our vertical lettering on the back and the red on/off button and feels good in the hand. Also like the Volla Phone, it includes a powerful 8-core processor, 4 GB of RAM, and 64 GB of persistent storage for the operating system apps and your data. The rear-facing main camera once again has two lenses and this time is equipped with a sensor from Sony.
The Volla Phone is available with our Volla OS or alternatively with Ubuntu Touch. You can pre-order it now in our online store and get a 10 percent pre-order discount for the coupon code VOLLAX. Delivery is scheduled for August.

And this are the specs:
Operating system: Volla OS or Ubuntu Touch
Case: IP68 water- and dust-tested, robust construction
Processor: Powerful 8-core processor (MediaTek Helio P23)
Camera: 13 MP AF (Sony sensor) + 2 MP dual camera on the back, 8 MP front camera
Display: 6.1 inch with 19.5:9 aspect ratio, HD + IPS with V-Notch for camera, 283 PPI
Connectivity: 2G/3G/4G, VoLTE (VollaOS) Wifi, VoWifi (VollaOS) Bluetooth, NFC
Interfaces: USB-C (USB 2-0), USB-OTG for accessories like storage media, headphones
Card slots: 2 Nano SIM cards or 1 Nano SIM card + SD card
Lithium polymer 6200 mAh / 3.85 V
Weight: 280g
A big step: The Volla OS 10 Update
We are pleased to announce the release of the new version of our operating system Volla OS on an Android 10 base. Advantages include improvements to stability and security, as well as a consistent light and dark mode for the user interface and preset permissions for the apps.
Unfortunately, the release took two months longer than planned. The reason for this is that we decided to fundamentally overhaul the way the software is created as well as the infrastructure for your management, creation and deployment of the software. This has two advantages: First, it allows us to deliver updates, including small security enhancements, faster and more frequently in the future. Second, it prepares us to release more parts of the source end for greater transparency.
To use the updater, simply go to System Preferences, call sort "System", then "Advanced" and finally "Updater". If no new version is displayed there, tap on the circle in the upper right corner.
ATTENTION: Users who have set up the Volla OS with the UBports installer or use the TWRP software for recovery mode for other reasons must have installed our recovery software (Recovery Image) beforehand for the update. We have written a
small article about this on our help pages
.
In the Updater app, you can also access the release notes via the menu with the three dots in the upper right corner.
NOTE: Although we have tested the update many times, we recommend users back up your data to an SD card or your PC before updating. If you have not synced contacts and calendars, you can export the contacts and calendars to a file via the corresponding app and re-import them if necessary in case they are lost.
On the occasion of the big update we offer a discount of 10 euros for the order of a Volla Phone. Simply redeem the coupon code VOLLA10 in our online store.
More endurance and stability: Ubuntu Touch OTA-18 update
There is also a breath of fresh air for Ubuntu Touch on the Volla Phone. The OTA-18 update fixes a bug when using two SIM cards for telephony and mobile data. You can now switch between both SIM cards for data traffic.
When the Volla Phone is powered off or the battery is dead, Ubuntu Touch now also supports charging mode once you charge the device with a USB cable. We were also able to reduce battery consumption again by optimizing background processes, so your Volla Phone will last longer in everyday use.
We would like to thank all our supporters who have made and continue to make the sustainable development of Volla products possible.
Introducing Cubbit: the world's first zero-knowledge peer-to-peer cloud storage
Today, privacy and data protection are as important as ever. Once a place of absolute freedom, the internet is now increasingly under control by a handful of corporations and institutions. Data is the new oil, and day after day we're losing control over it.
That's why we recommend a complimentary product from Cubbit, a company that also launched via crowdfunding, raising over 1 million euros via Kickstarter & Indiegogo.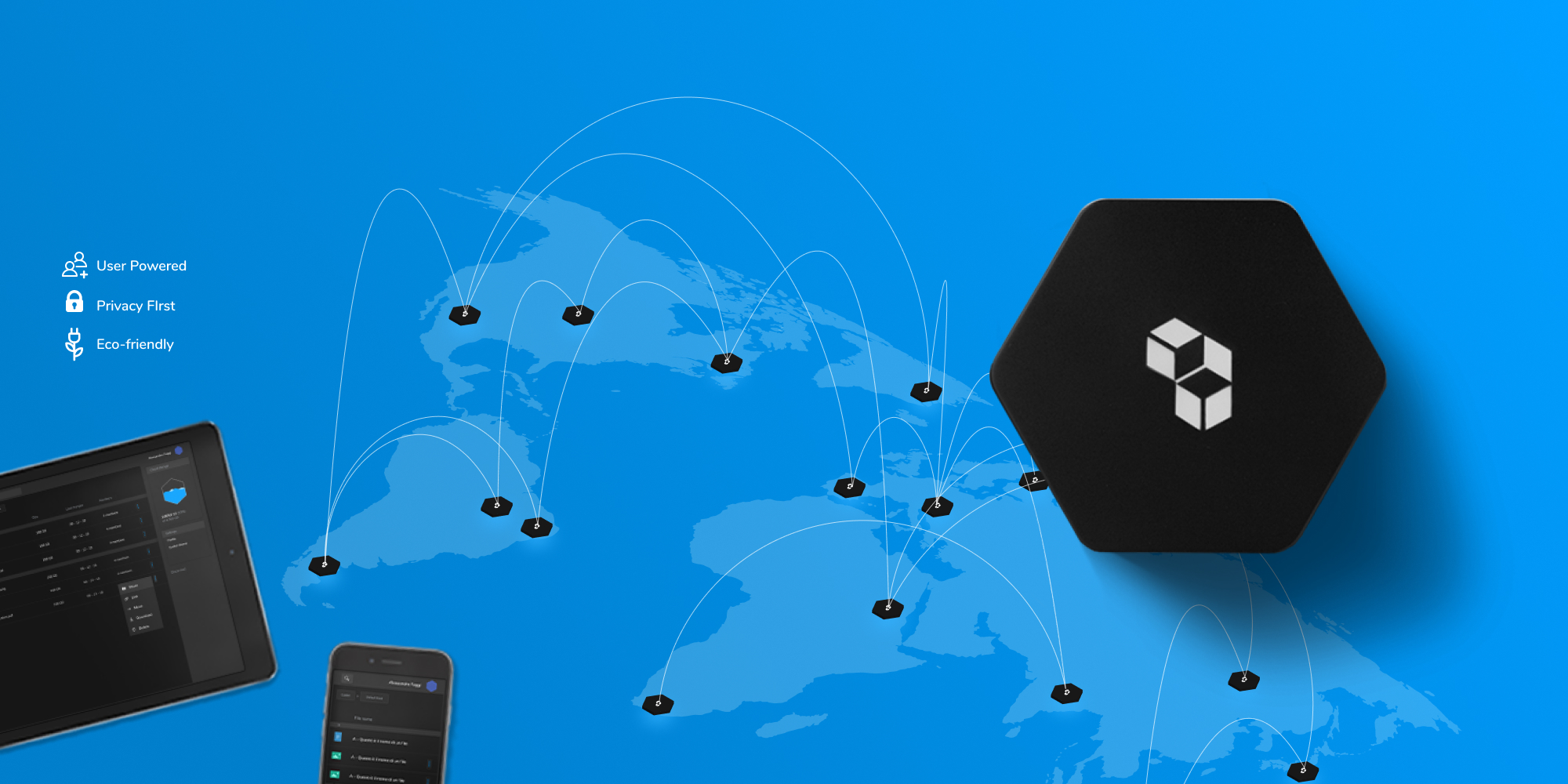 Cubbit has launched the world's first zero-knowledge peer-to-peer cloud storage, where privacy is by design. Instead of hosting their data on remote servers owned by some company, Cubbit users encrypt it and store it in a network of Cubbit Cells under their own control. Each Cubbit Cell is a node of the Cubbit network and provides up to 4 TB of subscription-free secure cloud storage.
This has the following advantages:
First, Cubbit has no control over users' data. In fact, no one can access your Cubbit files without your permission, not even Cubbit.
Moreover, due to the peer-to-peer nature of the network, you can access your files even if your Cubbit Cell is offline. In other words: Whatever happens to your Cubbit Cells, your files are available - always.
Last but not least, Cubbit's decentralized structure makes hosting and sharing files 10x more environmentally friendly than with traditional centralized data centers.
It may sound complicated, but it's simple to use. Basically, Cubbit is Dropbox without Big Brother monitoring your every move.
For Volla Phone users around the world, Cubbit has a once-in-a-lifetime offer: a unique 55% discount for everyone who gets their Cubbit Cell today.
As always we are looking forward to the dialog with you. Visit us on the
Volla Forum
,
Telegram
,
Twitter
,
Instagram
and
Facebook
. We thank the great moderators and all community members who share their experiences to advise new users of Volla Phone.
Enjoy the summer!
Your Volla Team