February Update
21/02/21 14:40 Filed in:
Report
Spring is almost here and with it exciting developments for Volla products. We inform about our delivery times and the upcoming update of our operating systems.
We would like to thank the growing number of supporters and users who make the sustainable implementation of this ambitious project possible. In this way, we can support, update and further develop the operating systems in the long term.
We would also like to thank the motivating user reports that reach us and also for all critical comments about the Volla Phone and its operating systems that help us to become better. We have an exciting development ahead of us.
We have used the last two months to grow and improve our processes. With the addition of two new colleagues in order processing, we are confident that as early as next month, we will be able to achieve a delivery time of just a few tabs for orders placed in the online store.
Shipping status
We are happy to announce that we will be able to ship the Volla Phone to everyone who supported our project or ordered from our online store in January this month. Many have already received their reward or order.
Unfortunately, due to emergency regulations, there are delays in the delivery to foreign countries, especially the USA and Canada. Here, DHL partly switched to sea freight. We apologize for the inconvenience. Learn more on the pages of DHL:
Due to high demand, we had to reorder a component for the slate gray Volla Phone, which we expect to be delivered in mid-April. Therefore we will be able to ship the dark elegant version of the Volla Phone at the end of April at the earliest.
In the meantime, it is worth taking a look at the no less elegant and friendly light variant of the Volla Phone. The sixfold lacquering of the inside of the transparent back part conveys a high-quality look and robust feel.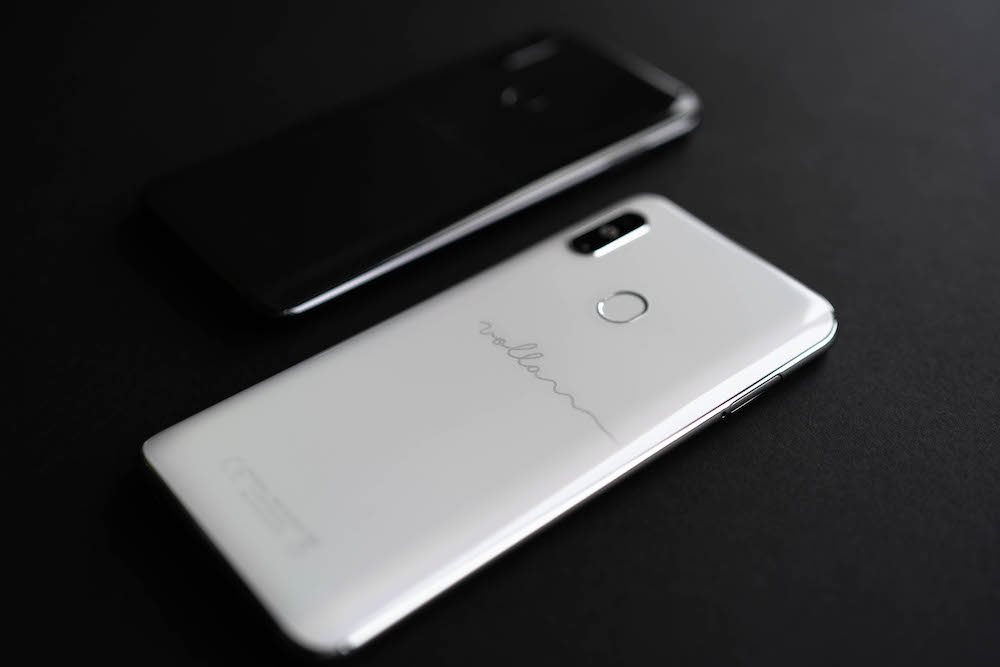 We also had to reorder slate-gray and white cases for the Volla Phone, which we expect to be delivered in March. Protective films for the Volla Phone's display are available in stock.
Operating systems
Two more developers are now supporting the Volla team to improve both the Volla OS and Ubuntu Touch for the Volla Phone.
We are planning a major update for Volla OS to an Android 10 base in the next few weeks. Included are preset permissions for using the pre-installed apps and installing apps from the store. The very restrictive default settings had led to problems for many users.
For Ubuntu Touch, the big OTA-16 update is just around the corner. We are currently testing dual SIM card support for the mobile Linux operating system. We are also preparing to improve the stability of the system. Some users reported the occasional failure of the mobile network and the sound during calls. In this case, a reboot of the device is currently sufficient.
UBports Installer
We are pleased with the popularity of the
Ubports Foundation's app
for changing the operating system on the Volla Phone. Here, the user can choose between Ubuntu Touch, Volla OS and Sailfish OS.
Since this is a beta version and the Volla Phone has to be unlocked first in some cases, we recommend only experienced users to use it.
Currently, installing Volla OS and Sailfish OS results in an error. One of our developers on a solution that we can provide soon. We will report about it in
our Telegram channel
.
For users without technical experience who would like to try another operating system, we offer a stress-free and safe change of the operating system as a service for 25 euros plus shipping costs.
Help and contact to Volla
If you have any questions, we recommend our
help pages in German
and
English
. For more detailed questions and problems you can contact our customer service via a
German
and
English form
.
For general questions we are looking forward to your message via our
German
and
English contact page
. Our customer service is available from Monday to Friday between 9 am and 5 pm.
Unfortunately there was a technical error on our German contact page, which we have fixed in the meantime. We apologize for any lost inquiries and thank the customers who brought this to our attention.
Recommend Freedom
In order to be and stay independent we started with the support of our users and supporters and without venture capital. Therefore, our marketing budget is smaller than some other startups. Therefore, we are even more happy about every recommendation among friends and acquaintances and social media.
You can find us on
Telegram
,
Twitter
,
Instagram
and
Facebook
.