Volla Community Days 2021
05/05/21 16:32 Filed in:
Events
It's time for something new. Whether iPhone or Google Phone: A large number of apps and dependence on a cloud dominate. Simplicity and privacy look different. That's why we want to push the Volla Phone with its Volla OS and other alternatives and invite you to the third Volla Community Days on May 29-30. This year the motto is: Volla Next Level. Learn about the latest developments at Volla and from the community, contribute your questions and ideas, and help shape the future yourself in the hackathon. There will again be prizes for the best contributions.
There is a lot going on. Last year we could start crowdfunding on Kickstarter and Indiegogo. From the beginning, the community was there as supporters, beta testers, developers, translators, YouTubers, bloggers and great partners. We want to continue on this path. This year, we will hold the Volla Community Days as a live video broadcast with studio guests and parallel live chat. We were able to attract exciting speakers from our partners and the community for interviews, live demos and practical tips for everyday life.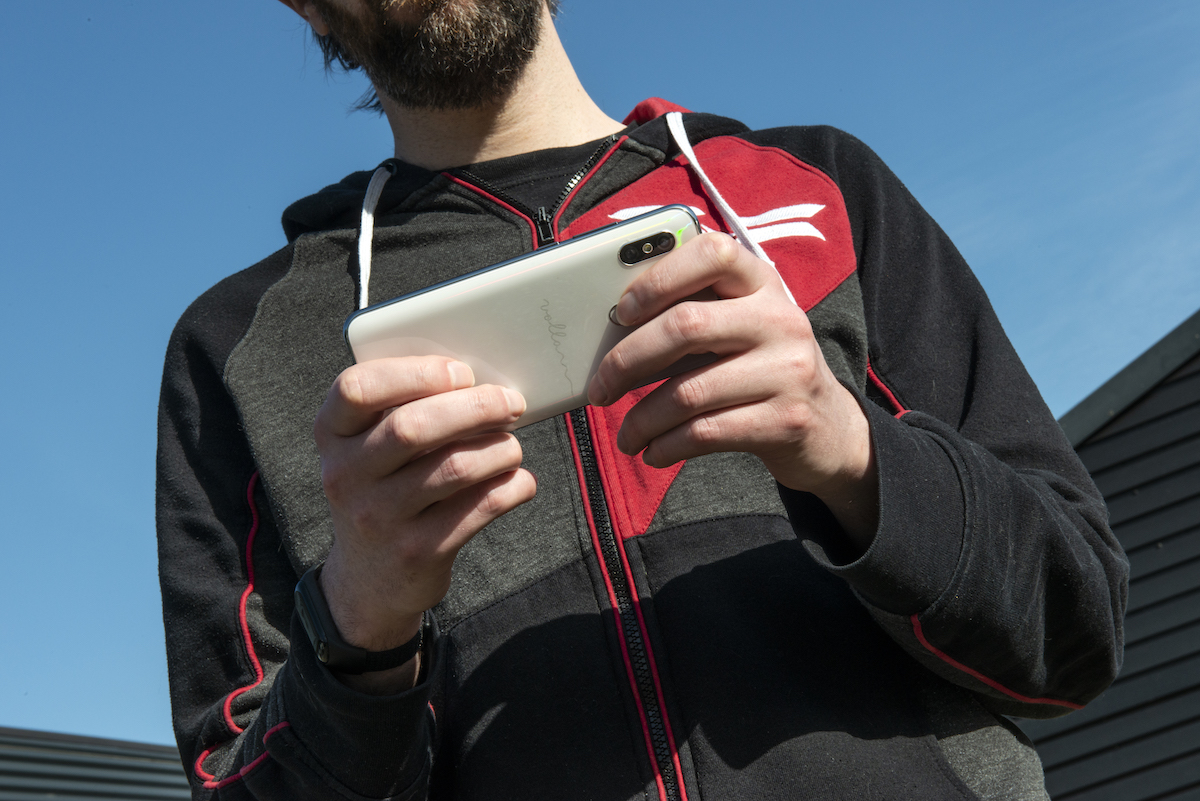 Agenda
Information about the live broadcast with internet address can be found on our event page
.
Saturday, 29.05.2021
10:00 - 12:15 CEST
10:00 - Welcome Session
10:15 - Springboard to the future. New developments from Volla and the products. Dr. Jörg Wurzer, Hello World Systems.
11.00 - Shaping the future. Challenges and start of the hackathon. Dr. Jörg Wurzer
11:15 - Convergences. Ubuntu Touch, Volla and the departure to new applications and technologies. Interview with Florian Leeber, Ubports Foundation.
12:15 - 13:15 CEST
13:15 - 17:00 CEST
13:15 - With a clear head. Live demo of Volla OS with tips for daily use, Dr. Jörg Wurzer, Hallo Welt Systeme
14:00 - Self-Determination. Everyday tips for security and privacy protection, Thomas Grüger, Hallo Welt Systeme
14:45 - "CITA - tap-proof communication solutions" for private, business and non-profit organizations, Frank Vogt, Care IT
15:30 - Forearmed. Phishing attacks and password cracking with demo, Prof. Dr. Andreas Aßmuth, Ostbayerische Technische Hochschule (OTH) Amberg-Weiden.
16:15 - The best of both worlds: Android Apps on the Volla Phone with Ubuntu Touch. Live demo and new developments of the Anbox project, Rudi Timmermans.
Sunday, 30.05.2021
10:00 - 12:30
10:00 - Droidian: Running Debian on Android Phones. Live demo and latest developments by Erik Inkinen.
10:40 - Manjaro: A new base for a mobile alternatives. Live demo and developments by Furkan Kardame.
11:10 - Sailfish OS: Proven Android alternative on the Volla Phone. Live demo and developments by Adam Pigg.
11:50 - Nemo Mobile: Proven user experience on a new foundation. Live demo and developments by Sergey Chupligin.
12:30 - 13:30 CEST.
13:30 - 16:00 CEST
13:30 - Change of scenery. Changing the operating system on the Volla, Thomas Grüger, Hallo Welt Systems.
14:00 - Chameleon. Quickly switching to a second operating system with the Dual Boot Manager, Luka Panio, Hallo Welt Systeme
14:40 - Volla Open Source. Guidance, questions and answers on how to participate in the further development of Volla OS and other alternatives, N. N.
15:00 - Presentation and discussion of hackathon results with selection of winners.
15:30 - Outlook. Questions and answers about the next development steps.
We are waiting for commitments of further exciting contributions. We are looking forward to lively participation. We already invite you to visit our Telegram channels and start the discussion.
The Volla User Community at t.me/hello_volla
The Volla Developer Community at t.me/volla_dev
Hackathon
We look forward to creative solutions to our hackathon challenges. Your own ideas are also welcome. For the best results we will again give away prizes, including Volla Phones of course. Like in the last years, the community decides who gets a prize. The only requirement: What you develop in open source and may be used by us free of charge.
Launching an app with fingerprint sensor under Ubuntu Touch
Further development of the open source VPN app for the open store of Ubuntu Touch
Integration of another communication channel in the springboard and the collections of the Volla Launcher
Integration of another message channel in the collections
Mechanism for extensions of the springboard for short commands and text field