Volla Community Days 2020
24/04/20 11:03 Filed in:
Events
We want to make the Google and Apple alternative for smartphones even easier and safer, with and for the Volla community. That's why we invite interested users, developers and entrepreneurs to discuss ideas and technologies on June 6th and 7th, 2020 for the second time and to try them out in a hackathon. At the same time there will be the opportunity to hold the Volla Phone with the beta version of the Volla OS, Ubuntu Touch and Sailfish OS in your hands and try it out. For all those who can't make it, we offer a live broadcast of the event. Content contributions are welcome.
Saturday morning starts with an overview of the
progress of the Volla project and the presentation of the Volla phone
. Those who take part on site can also take the smartphone with Volla OS, Ubuntu Touch or Sailfish OS in their hands and try it out. Afterwards we invite to exchange ideas. When the hackathon starts, we invite parallel round tables to learn from users and to build new partnerships.
In order to build a third market for a simple and secure alternative to Google and Apple, Volla relies on partnerships. We are happy that we could already win the manufacturer Gigaset, the UBports foundation and the VPN provider Hide.me for the first Volla phone. Together we can not only bring a product to market that makes a difference, but also attract the attention of consumers.
New laws and demands for more surveillance of citizens make privacy protection a particularly urgent and important issue. As digital communications become more important, it is also becoming more important to create systems that are simple and require less time and attention, helping users to keep a clear head. At the Volla Community Days we want to discuss ideas and practical implementation.
The participation is of course free of charge.
However, due to a limited number of participants on site, we ask you to register via our contact form.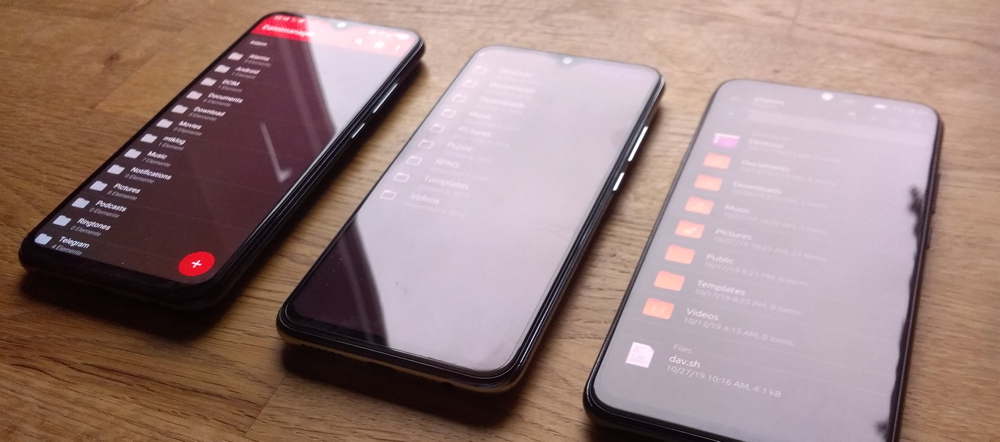 Agenda
Impulses
During the short keynote speeches and exchange of ideas some participants can already take up challenges for the hackathon and get started. We will keep the agenda flexible. Participants can take up parallel challenges for the Hackathon and get started
Status and outlook of the Volla project
Demonstration of the Volla Phone
Beta versions of the operating systems Volla OS, Ubuntu Touch and Sailfish OS
Open Source projects from Volla
Perspectives and further development of the Volla operating concept for simplicity and speed
Privacy challenges and solutions
What it takes to make alternative mobile operating systems popular
Ideas, questions and discussions from the Volla community
We invite you to present your ideas and projects on user experience, security and privacy. Also welcome are suggestions on how we can make Ubuntu Touch tu a popular mobile alternative. Just send us an email with a summary for a presentation.
Hackathon
For us, practice is important, the implementation and testing of new approaches to simplicity and security. We propose the following challenges:
The Springboard for Ubuntu Touch. Feasibility of integrating the Volla user interface into the system interface Lumiri.
Anbox for basic Android apps on Ubuntu Touch and Sailfish OS.
Network control and anonymity for the Volla Phone.
Nemo Mobile for the Volla Phone.
The Community Days are from and for the community. Bring your topics and projects that might be interesting for the Volla Phone or its operating systems. The participants also decide who should get a Volla Phone or other prize for the Hackathon results. We encourage you to publish the results on Github or one of our open source projects.
Round Tables
Features and user experience. Wishes, questions and ideas for the Volla Phone and the Volla OS from users.
Product packages and marketing. Perspectives of partnerships for the development of a third market besides Apple and Google
Whether interested consumers or technology enthusiasts, whether start-up or established company. You are invited to be part of an exciting history of Volla.
Results
On the second day we want to present the results of the hackathons and award prizes for the best results. We would be happy to gain new friends of the Volla community, as users, developers and partners. Nights steps of cooperation will complete the event.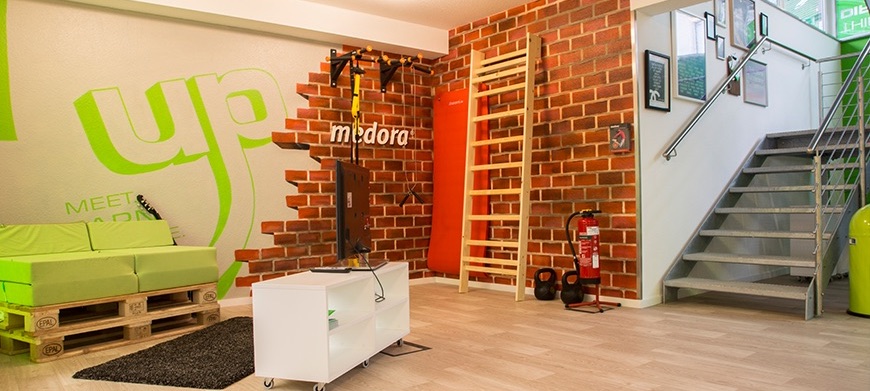 Photo courtesy of
Marc Brands
Schedule
We will start on Saturday at 9 AM CEST. The event officially ends on Sunday at 4 PM CEST to allow participants to return home. We will publish the link for the live broadcast later as update of this blog post. For interaction with the participants in Remscheid we will use the Telegram channel of the Volla User Community.
Venue and arrival
coWORLD
Kölner Straße 102
42897 Remscheid
Germany
Open Street Maps
Close airports:
Airport Düsseldorf DUS
Cologne Bonn Airport CGN
Taxi:
Transport from one of the airports or Wuppertal main station with Taxi Hackenberger:
+4917672650393
.
Close train stations:
Wuppertal central station for long distance trains
Remscheid Lennep for regional trains