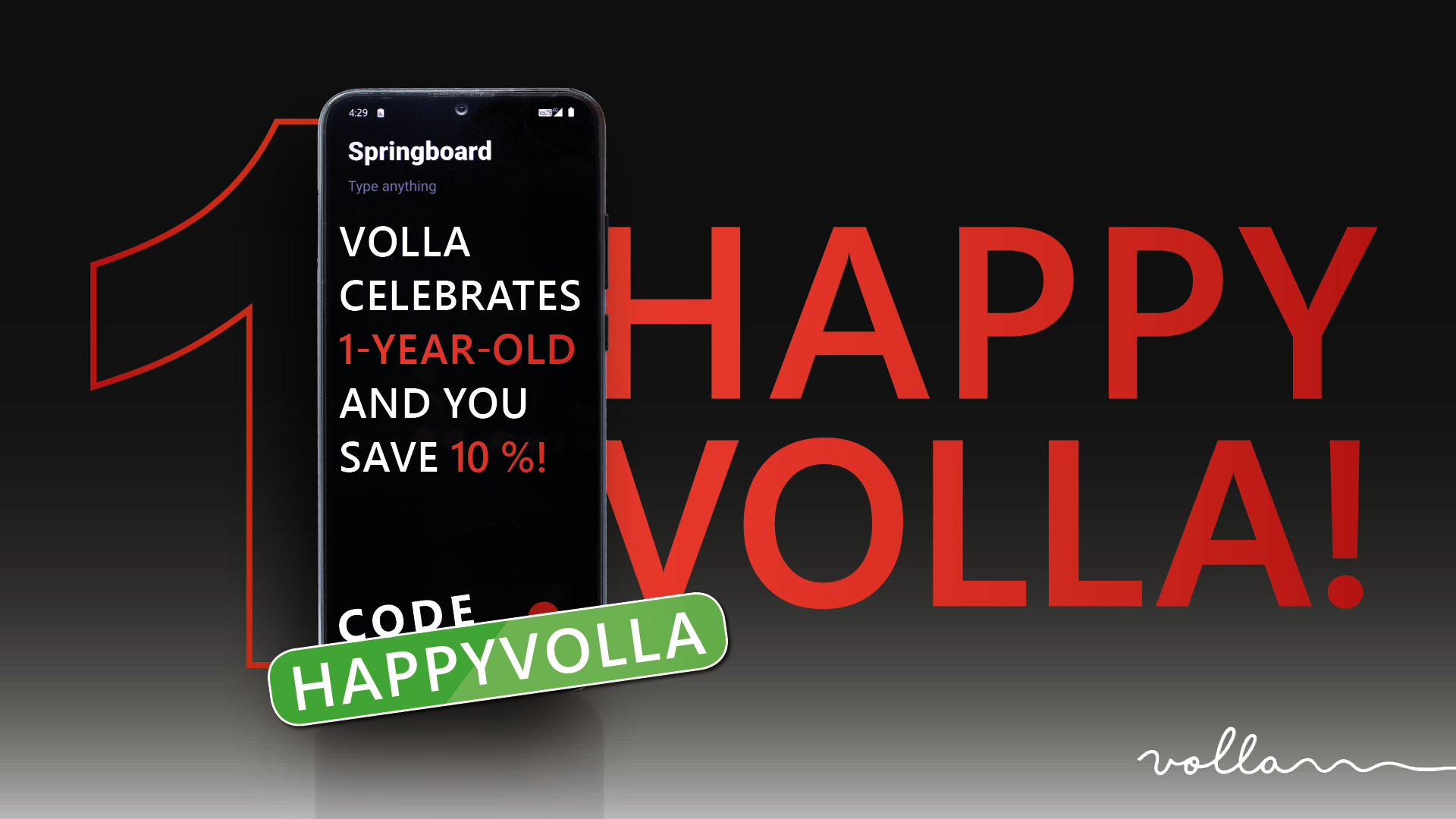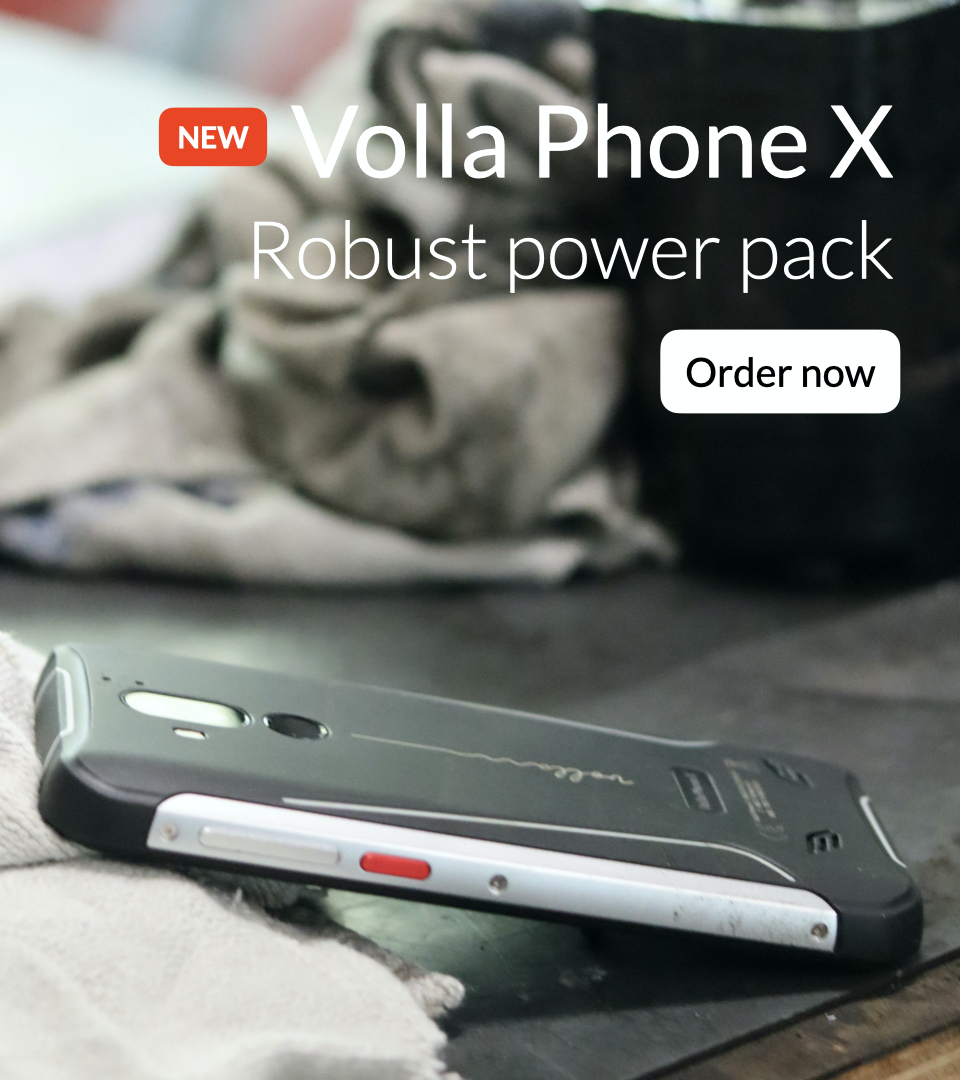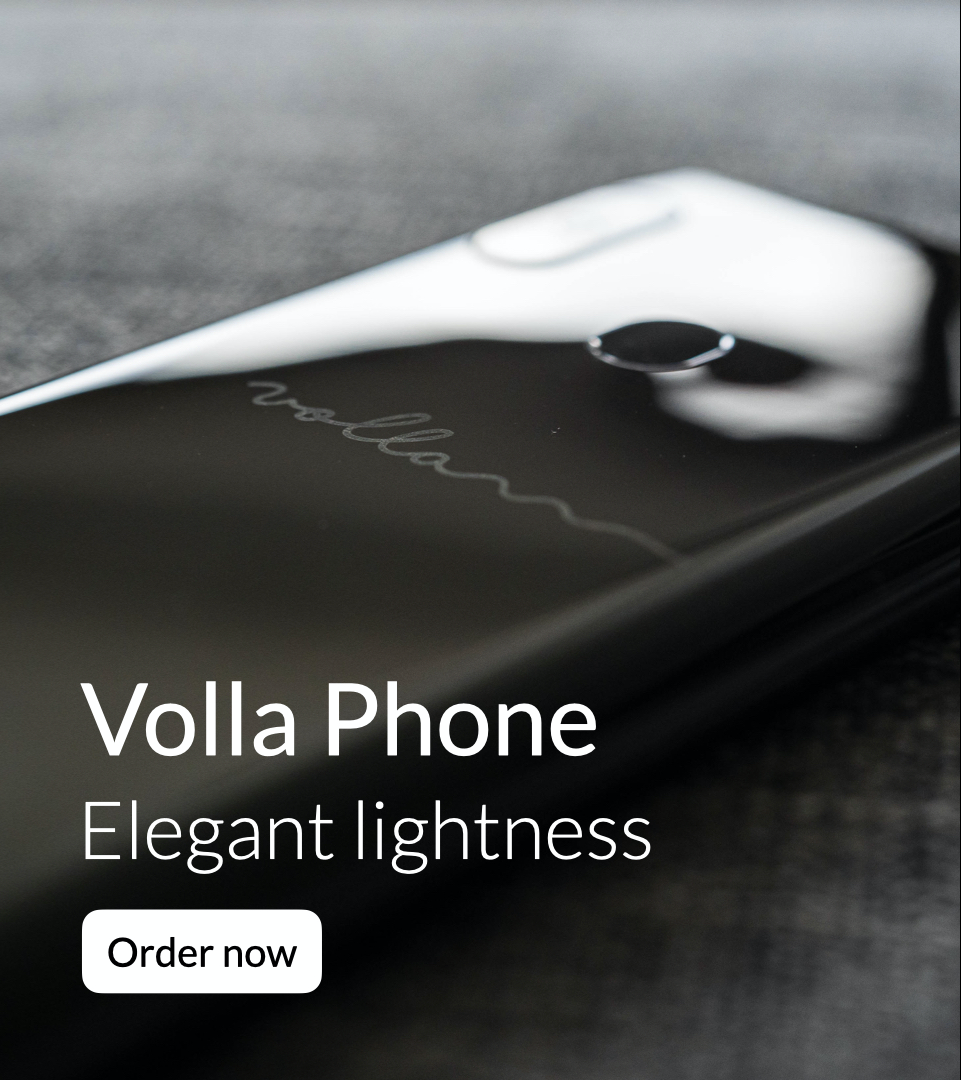 Our mission
Simplicity and privacy
It's time to make a change. When it comes to information technology, there is no product from the market leaders who consistently protect our privacy. We want to give people back their human right to freely decide who they share what data with, without others monitoring them, what they do, where they are at what time, who they talk about, and where they get information.
Today's devices, especially smartphones, are catching our attention and time with a myriad of notifications, apps and cloud services. We want to give people their time back to focus on what matters to them. Our brand Volla stands for a post app paradigm with a user experience of immediacy, with which you can do what you want without detours.
Our product
Get the Volla Phone
Experience a new simplicity with our Volla OS with instant action and information in a single gesture. Forget menus and apps, becauce your personal device anticipates what you want to do next. Be assured that our Volla OS respects your privacy with an operating system based on a free open source alternative without Google apps and services.
As a further alternative you can pre-order the Volla Phone with the mobile Linux operating system Ubuntu Touch. You can find further information on the website of our partner, the UBports Foundation.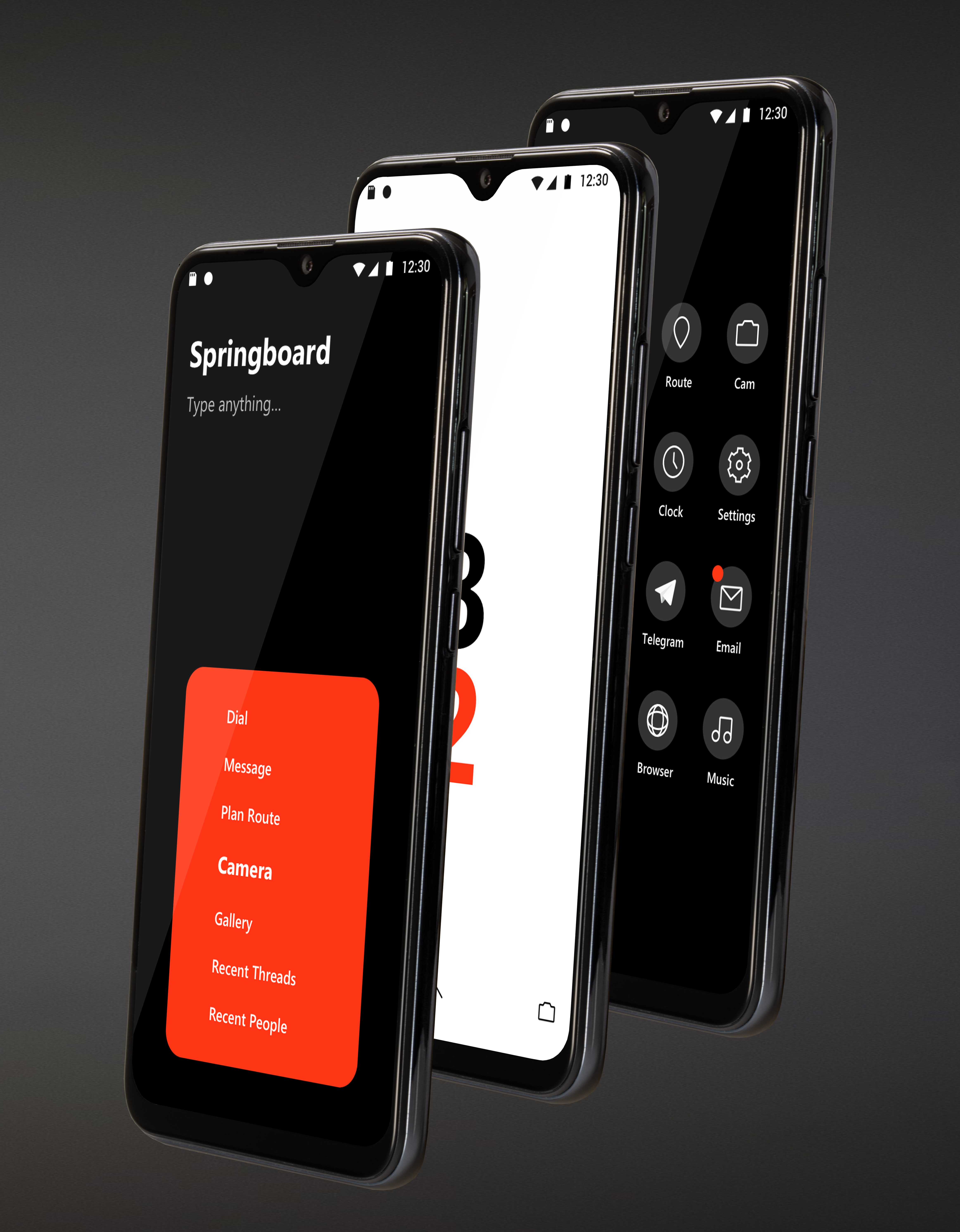 Our Volla Phone is characterized by simple elegance, clear design and powerful, sustainable technology, which also in the next few years effortlessly performs all tasks and supports system updates. Enjoy an almost rimless 6.3 inch display, high quality photos with a 16 MP dual camera on the back and 16 MP front camera.

Our strategy
The Volla community
An alternative to market leading systems requires the collaboration of young and established companies, foundations and not least a community of developers and users. For an individual organization, the task of developing and enforcing an alternative is too big to establish a relevant market share.
We consider an alternative and independent open source operating system including hardware abstraction as a necessary requirement to ensure long term freedom by simplicity and privacy. That's why we're committed to working together in software and hardware development with partners and the community.
Our open source activities can be found on the popular platform GitHub, where we publish the source code of our software. We welcome your active participation and ideas. Discuss your questions and answers with us in our customer and user forum.